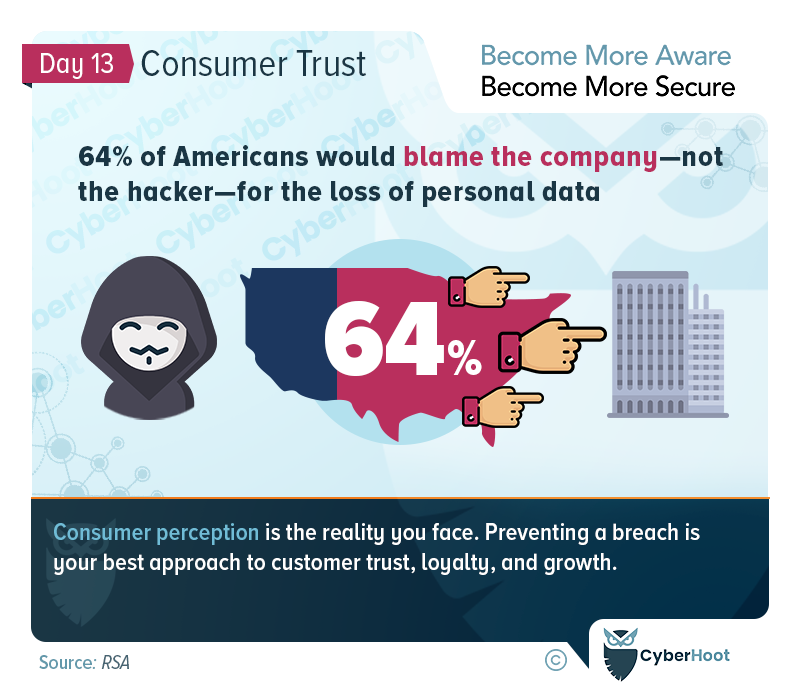 Know your Data's Value
All companies need to know what critical and sensitive data they collect and manage in doing their business.  Knowing where your data is, is just the beginning.  Knowing its value on the dark web will help you understand the size of target on your company's back.  Publish an Information Handling Policy to all staff to engage everyone in the process of identifying, labeling and protecting your critical and sensitive data.  Encrypt this data at rest and in motion throughout its lifecycle.  
Also, don't forget to establish a Data Retention and Data Destruction policy to guide the safe removal of data from your business.  Otherwise, you could be facing serious trouble like Morgan Stanley did recently with old equipment that showed up on eBay.
CyberHoot recommends the following protective measures to help improve your overall cybersecurity protections and reduce the risk of compromise at your company.
CyberHoot Best practices:
CyberHoot believes that for many small to medium sized businesses and MSPs, you can greatly improve your defenses and chances of not becoming another victim of cyberattack if you follow the advice above.
We hope you're enjoying Cybersecurity Awareness Month (CAM).  Visit or subscribe to CyberHoot's
Facebook
,
LinkedIn
, or
Twitter
pages to get daily updates throughout the month.
For more information on the Dark Web and what is bought and sold on it, please watch the video below. 
Dark Web Exposures - What's this all about?
Secure your business with CyberHoot Today!!!