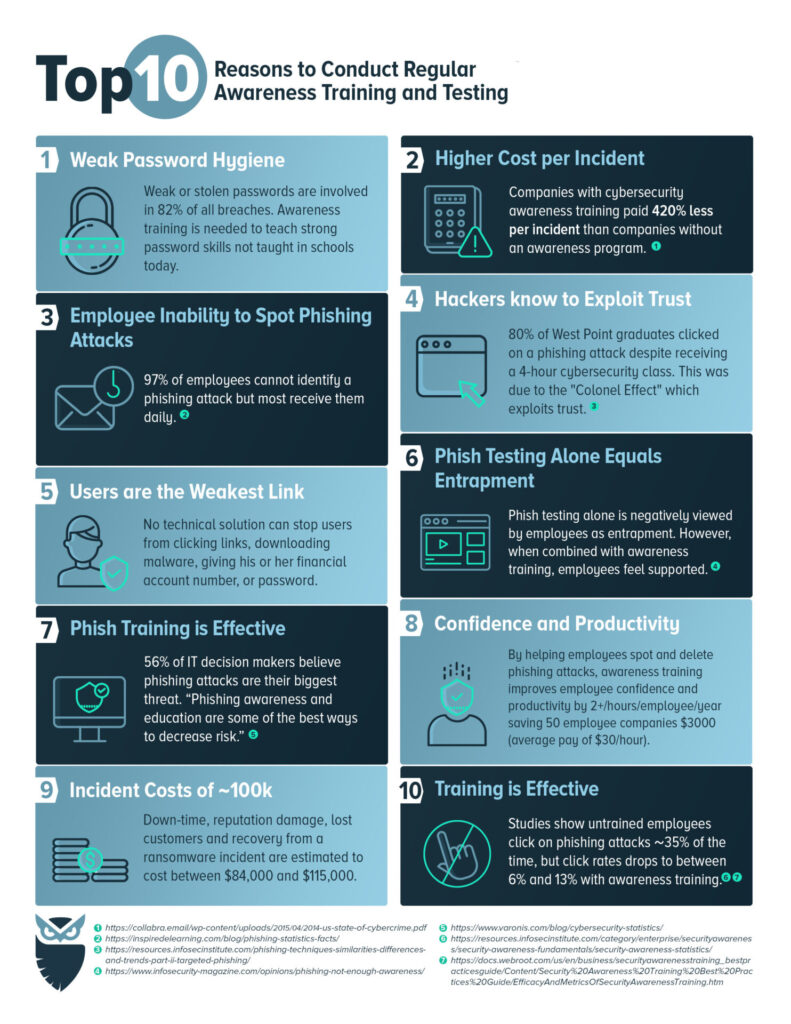 Why Awareness Training?
Awareness Training is a key component of a strong defense-in-depth cybersecurity program.  If you're struggling to justify awareness training to your company, this infographic can provide some strong reasons for adopting it.  The 2022 Verizon Data Breach Report confirmed that the human element played a significant role in 82% of all breaches over the last five years.  That's reason enough to provide training to your employees. (Source)
Download CyberHoot's infographic and communicate its ideas to company leadership or include them in a presentation to justify adopting an awareness training solution.  Feel free to insert your company logo in the top right corner and brand it as your own.
With CyberHoot you can learn about far more than just awareness training.  You will learn about password hygiene, why Password Managers matter so much, and how to spot and avoid phishing attacks.  You can  provide staff product training, dark web monitoring, governance policies and a whole lot more.  In addition, you can hire CyberHoot vCISOs to help you implement all of the cybersecurity best practices listed below.
CyberHoot Best practices:
CyberHoot believes that for many businesses and managed services providers, you can greatly improve your defenses and chances of not becoming another victim of cyberattack if you follow the advice above.
Secure your business with CyberHoot Today!!!