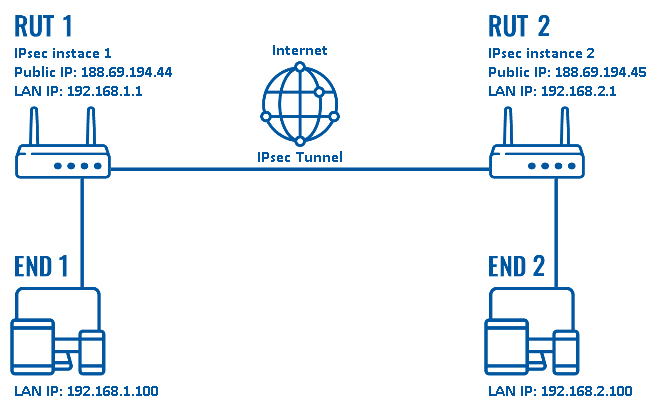 What does this mean for a SMB?
IPSec is something that should be considered if you have employees working from home or remotely that also need access to resources onsite at your business offices. Sometimes those resources are internally hosted applications and other times its file servers with internally accessed data. If your employees consistently work from home, then a VPN is one option for a strong and secure solution to enable remote worker productively. However, if all they do from home is work on Email, then a VPN may not be necessary since email can be easily secured in other ways via O365 and two-factor authentication on company issued devices. Virtual Private Networks also double as a secure conduit for traveling workers to reach the internet when joining WiFi networks that might not be entirely trustworthy. Once an IPSec tunnel is setup, no interloping hacker can read the data between the device (laptop) and the remote business device terminating the IPSec encrypted tunnel.
In all cases, never rely solely on a password authenticated VPN. The minimum security practice is to enable two-factor authentication on your VPN. There are too many passwords breached online that could be used by hackers to breach your VPN network. Always pair VPN access with a second factor.
To learn more about IPSec, watch this short 2 minute video:
Are you doing enough to protect your business?
Sign up with CyberHoot today and sleep better knowing your
employees are cyber trained and on guard!