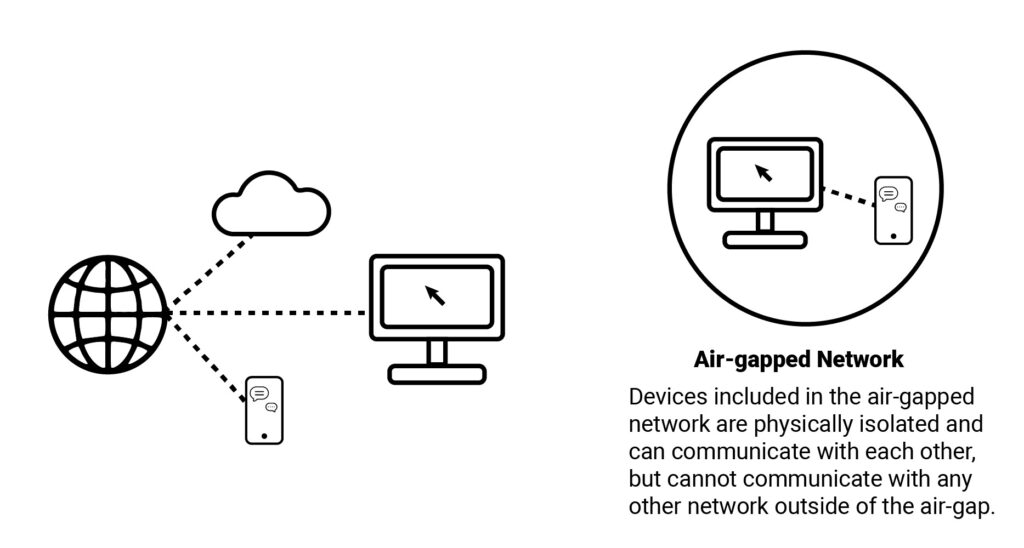 An air gap is a security measure in which computers, computer systems, or networks are not connected in any way to any other devices or networks. It's used in instances requiring airtight security without the risk of compromise or disaster. The term "air gap" is a merely metaphoric description of the conceptual gap required by the physical separation between the computers. Air-gapped networks and computers are used when maximum security of that system or the data stored in it must be ensured. Air gaps protect systems from malware, keyloggers, ransomware or other unwanted accesses.
What Does This Mean For An SMB?
Your business needs to take proactive measures today to first reduce its chances of being hit by ransomware, phishing, or other cybersecurity attacks. Secondly, validate backups and disaster recovery plans are current and functioning in case you end up hit with ransomware. CyberHoot recommends the following best practices to avoid, prepare for, and prevent damage from these attacks:
Start building your robust, defense-in-depth cybersecurity plan at CyberHoot.
To learn more about this topic, watch this short informational video:
CyberHoot does have some other resources available for your use. Below are links to all of our resources, feel free to check them out whenever you like: 
Note: If you'd like to subscribe to our newsletter, visit any link above (besides infographics) and enter your email address on the right-hand side of the page, and click 'Send Me Newsletters'.