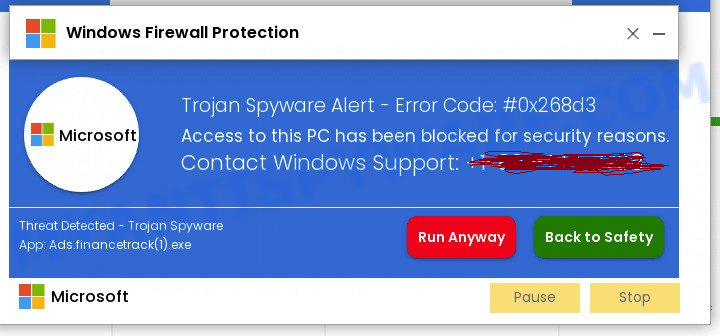 Attack Introduction:
This article sheds light on a very old attack method hackers have used that is once again making the rounds and tricking victims into paying for a virus' removal.  CyberHoot has learned that hackers are displaying a Windows Defender Security Center pop-up (scam), which aims to deceive users into believing their computers are infected with malware. The scam prompts victims to call a fake technical support number, leading to potential financial loss and compromised security. This attack is quite similar to scams from the past. 
If you're reading this page because you've got a warning like what's shown above or below on your computer screen, please know that your computer and data are most likely still safe.  You have a nuisance you need to deal with to eliminate the frozen browser window, but it doesn't mean your computer has been compromised.  Read on to learn what to do next.
Context of This Attack:
The Windows Defender Security Center pop-up scam is a variation of tech support scams that have been prevalent for years. These scams typically involve fraudulent pop-ups or phone calls claiming to be from reputable companies, urging users to take immediate action to resolve a non-existent issue.
The scammers exploit users' fear and lack of technical knowledge to trick them into providing sensitive information or paying for unnecessary removal services. The key to not becoming a victim is to know when you're facing an attack like this. We will show you how to determine if you're under attack next.
Confirmation You Are Under This Attack:
To confirm if you are experiencing the Windows Defender Security Center pop-up scam, consider the following:
Legitimate Alerts: Understand that Microsoft (and other tech companies) do not display unsolicited pop-ups demanding immediate action or personal information. Educate yourself about the legitimate alerts from the Windows Defender Security Center.

Signs of Suspicious Behavior: Look for signs of suspicious behavior within the pop-up, such as grammatical errors, misspellings, or urgent demands. These indicators often reveal fraudulent attempts.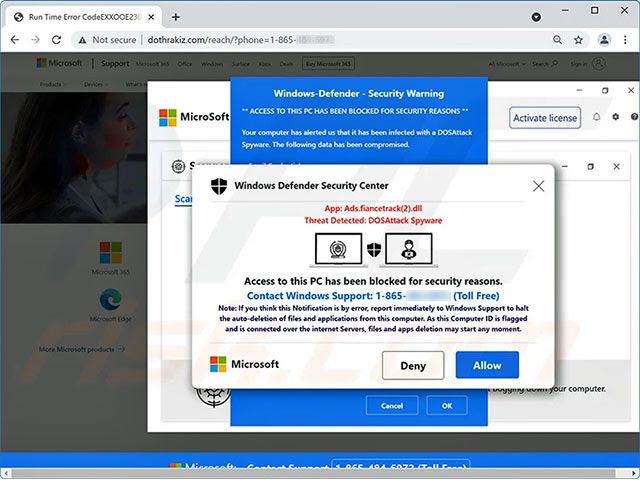 Protection from This and Similar Attacks:
To protect yourself from this scam, take the following actionable steps:
Fake Windows Defender Attack Conclusions:
By following these actionable steps, you can protect yourself from falling victim to the Windows Defender Security Center pop-up scam.  This old scam has been recycled and used to attack unsuspecting victims.
Stay informed about the latest scams and threats in the cybersecurity landscape to enhance your overall security posture.
Secure your business with CyberHoot Today!!!
Watch this NBC Today video showing how they fell victim to this Scam attack on what they learned.