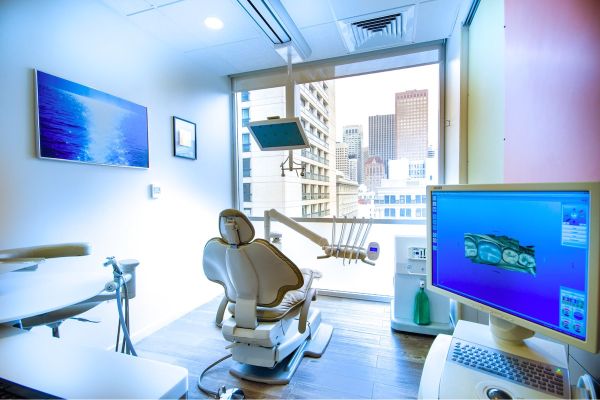 "It had a devastating effect on our office, Monday, Tuesday, Wednesday, until this morning when they got us up running, we were not able to see half of our patients because we were handicapped from taking x-rays. You can't see an emergency patient without an x-ray. You can't see a new patient without x-rays." – Paul Levine, Dentist in Milwaukee whose office was attacked by Ransomware (CNN News 8/29/2019)
Dental Offices – Yet Another Target for Cyber Criminals
The US Dental industry is $137B across ~ 200,000 practicing Dentists. It is a highly fragmented industry and this presents a target-rich environment for cyber criminals. The quote above is from one dental office impacted by a recent Ransomware attack on 400+ Dental practices. It is a devastating impact on a practice when Dentists can't see their patients. (Ransomware is most often spread through emails that contain malicious attachments, one user clicks and your business is held for ransom.) The goal of the cybercriminal is to inflict business pain and to force a ransom payments to turn your business back "on". Ransomware is a crime of opportunity and the threat is growing.
Dental Practices are Embracing Modern Technology and Cloud Based Software
The world moved to Software as a Service and Dental offices now use lots of software to run their practices. It is a natural progression of technology adoption. But, it emphasizes why these Dental practices need to still work closely with IT and/or their MSP (Managed Services Provider) to incorporate the proper technical controls.
In addition, the employees (yes, all employees) have to become more aware to become more secure. Employee training is the key to decreasing your business vulnerability. Employee security training provides a critical first line of defense to keeping the cyber criminals out of your business.
Take a Stand and Take Your Security Training
Sign up for a Free Trial of CyberHoot for your Dental Practice. We can easily get you started and have all of your employees up and running before you can say ahhh..
Are you doing enough to protect your business?
Sign up with CyberHoot today and sleep better knowing your
employees are cyber trained and on guard!