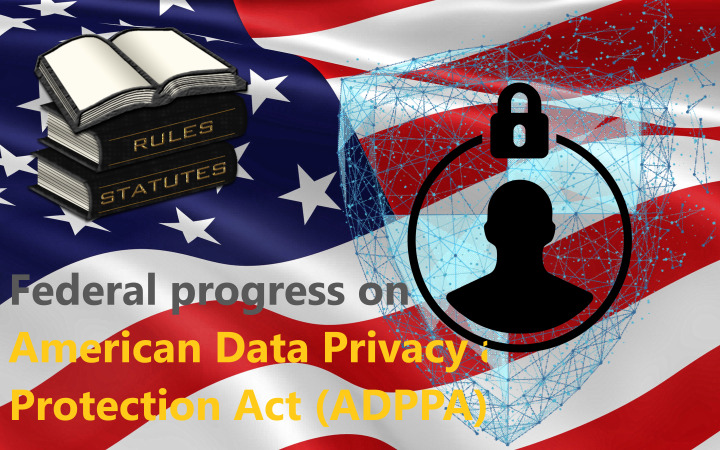 Data Privacy To date in the US:
Data Privacy legislation in the US is a patchwork quilt of different statutes and requirements.  One of the earliest data privacy legislations passed in the US was in California known as the California Consumer Protection Act (CCPA).  This was based loosely on the data rights outlined in another piece of legislation pass in the European Union known as the General Data Privacy Regulations (GDPR).
Each of these legislative controls require companies to publish their data privacy policy and related consumer protections to their website and to provide two methods of consumer inquiry. One of these is usually an email address to a Data Protection Officer.
Consumer Data Privacy Rights
GDPR and CCPA engrain the following general rights for their respective citizens.
The Right to:
Consent – require my permission before using my private data (opt in).
Access – what data of mine do you have?
Erasure – to be forgotten.
Rectification – correct my Information.
Restrictions – never sell my private data.
Portability – bring my data to any provider.
Problems with State-lead Data Privacy StatuTes
Different states are planning unique statutes on data privacy.  Similar but different consumer protections are making compliance increasingly complex, ineffective, and difficult.  Not all states have legislation set to pass leaving many American's without protection. A national statute similar to GDPR for  EU residents would benefit consumers and businesses alike here in the US.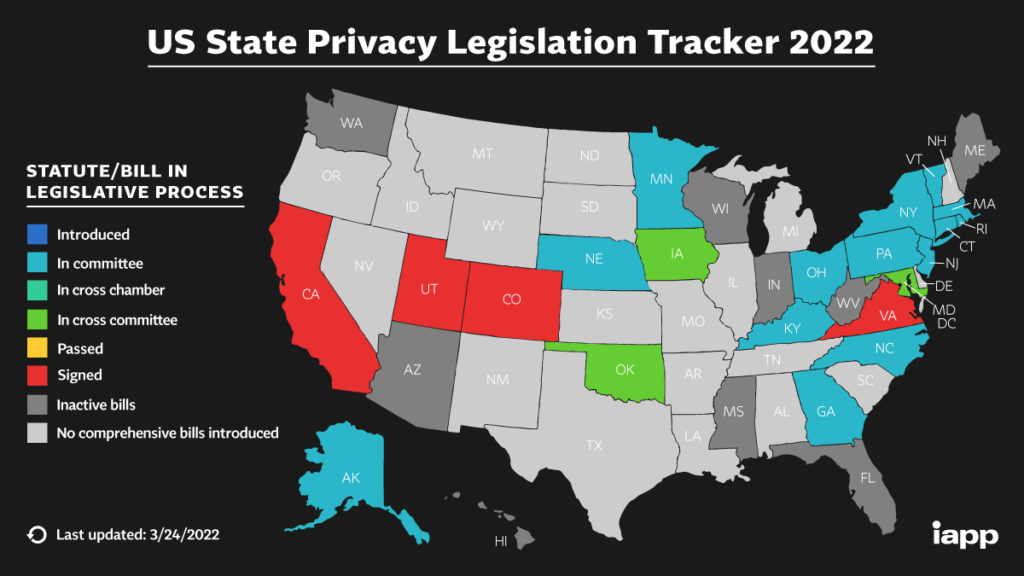 Data Privacy Conclusions
According to David Morar of Tech Dirt, only 1 in 5 Americans are covered by Data Privacy legislative protections in 2022.  This is despite the various legislative controls being proposed in state legislatures shown above. Industry needs a single standard to comply with.  Consumers want a data privacy bill of rights.  With most of the difficult work complete on ADPPA, the federal government has never been closer to passing comprehensive legislation.  The votes exist to pass this.
Contact your congressional representative and ask them to push for a vote on ADPPA.  It will help consumers to businesses alike with a simplified compliance standard that protects all US citizens.  It's time for our government to govern and vote on ADPPA.
Source: 
Additional Reading: 
Secure your business with CyberHoot Today!!!