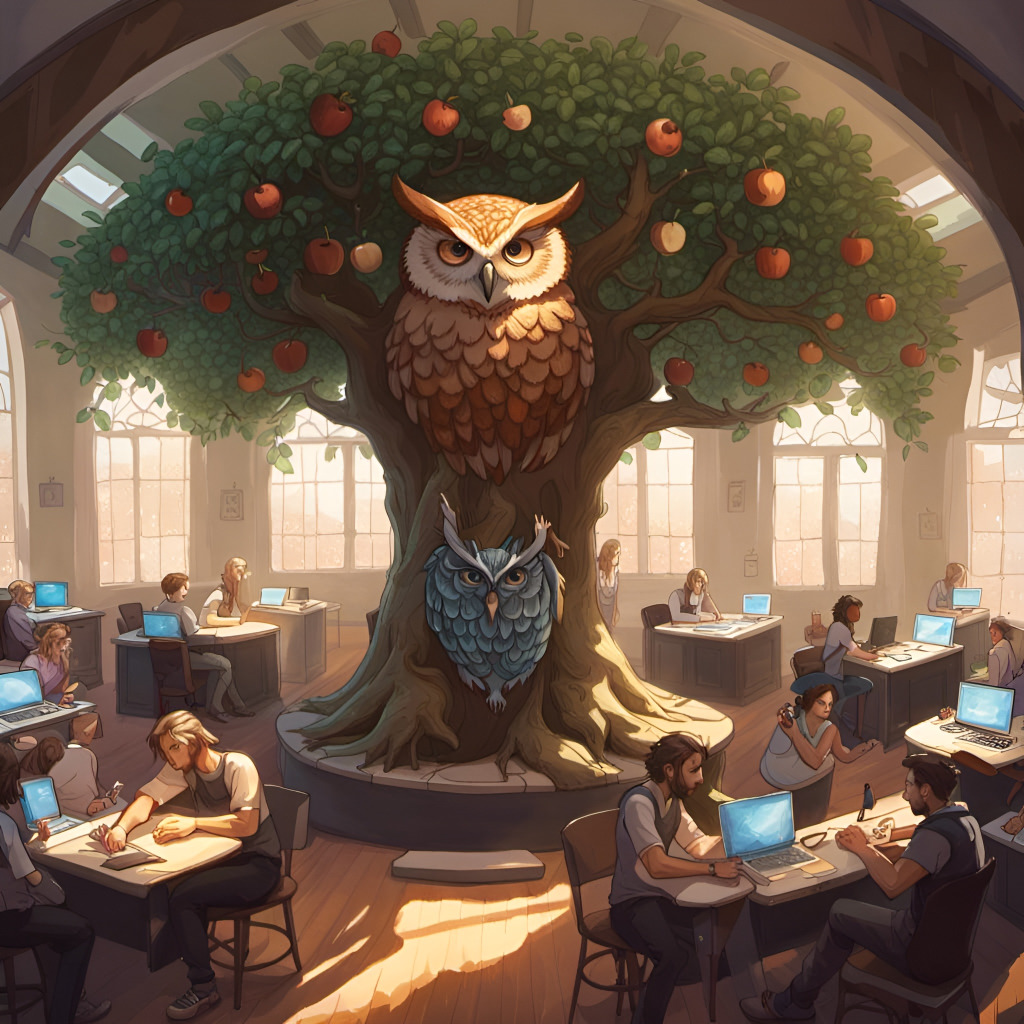 K-12 Cybersecurity Education in US Classrooms
The Biden-Harris administration has taken a crucial and timely step toward fortifying the cybersecurity of American schools. Increased cyberattacks on the U.S. education system has underscored the importance of equipping K-12 students with cybersecurity literacy. This knowledge will armor students and administrators alike in our technology-dominated society. Importantly, it will also position them as future stewards of our national digital security. Let's look at last year now for some important perspective.
Too Many Schools Breached in 2022-23 School Year
In the 2022-23 academic year alone, cyberattacks affected eight K-12 school districts, even leading to complete shutdowns in four cases. The negative impacts were felt by students, parents, teachers, and administrators. These significant disruptions to school operations were accompanied by widespread losses of personal information as well. Such attacks are alarming and highly detrimental to the schools involved.  The U.S. Government Accountability Office (GAO) reported that students can lose three days to three weeks of learning time.  Total recovery times (restoration of all data and services) can last between two and nine months!
The federal government is not standing by idle in the face of these threats. They are focusing on providing resources to protect and defend schools against the cyber threats they face. Their efforts are bringing together key stakeholders including school administrators, educators, and private sector companies. The task for these leaders is to formulate and share best practices.
White House Focuses Efforts on K-12 Cybersecurity Literacy
Through a series of actions and commitments, the administration is fortifying K-12 cybersecurity. This includes a proposal from Federal Communications Commission Chairwoman Jessica Rosenworcel for a pilot program to invest $200 million over three years to bolster cyber defenses in schools and libraries. Additionally, the U.S. Department of Education is establishing a Government Coordinating Council (GCC) to encourage intergovernmental cooperation in enhancing cybersecurity measures in schools.
Moreover, in collaboration with the Cybersecurity and Infrastructure Security Agency (CISA), the U.S. Department of Education has released guidance documents to assist school leaders in building resilient digital infrastructure. CISA itself has committed to provide training and assessments for 300 new K-12 entities in the coming school year, and plans to conduct monthly cyber exercises.
Free and Discounted Resources To be Used
The FBI and the National Guard Bureau are also stepping up their efforts by releasing updated resource guides, while several education technology providers have pledged to provide free or low-cost resources to schools. For instance, Amazon Web Services has committed $20 million for a K-12 cyber grant program, free security training offerings, and no-cost cyber incident response assistance.
CyberHoot's Commitment:
CyberHoot will provide a free year of student training to any school district that adopts deeply discounted awareness training for their teachers and administrators.  Even prior to this proposal CyberHoot had plans with some New Hampshire school districts for a pilot program to educate students in cybersecurity literacy. 
Craig Taylor, CEO and co-founder of CyberHoot stated: "We're at a point where everyone must operate a computer, an email account, and work online personally as well as professionally. As such cybersecurity literacy is as important as reading, writing, and arithmetic. This investment by our federal government recognizes this imperative while also helping to reduce successful attacks on our school systems."
K-12 Cybersecurity Investment Conclusions
In light of these measures, the education of K-12 students in the area of cybersecurity is gaining renewed significance. Cybersecurity literacy is no longer just a supplementary skill, but a critical aspect of education in the 21st century. In an era where digital devices and online platforms have become ubiquitous, it is imperative to arm our educators and students with the knowledge and tools needed to navigate our digital landscape safely and responsibly. This initiative serves as a testament to our government's responsibility to address everyday American concerns. It can and should strengthen family views on the safety of digital devices used at homes and in classrooms. It will also help secure the critical cyber infrastructure used at the foundation in our nation's schools.
The time to act and ensure cybersecurity literacy in our schools has come.  Everyone, everywhere, must get onboard with cybersecurity literacy.
Secure your business with CyberHoot Today!!!