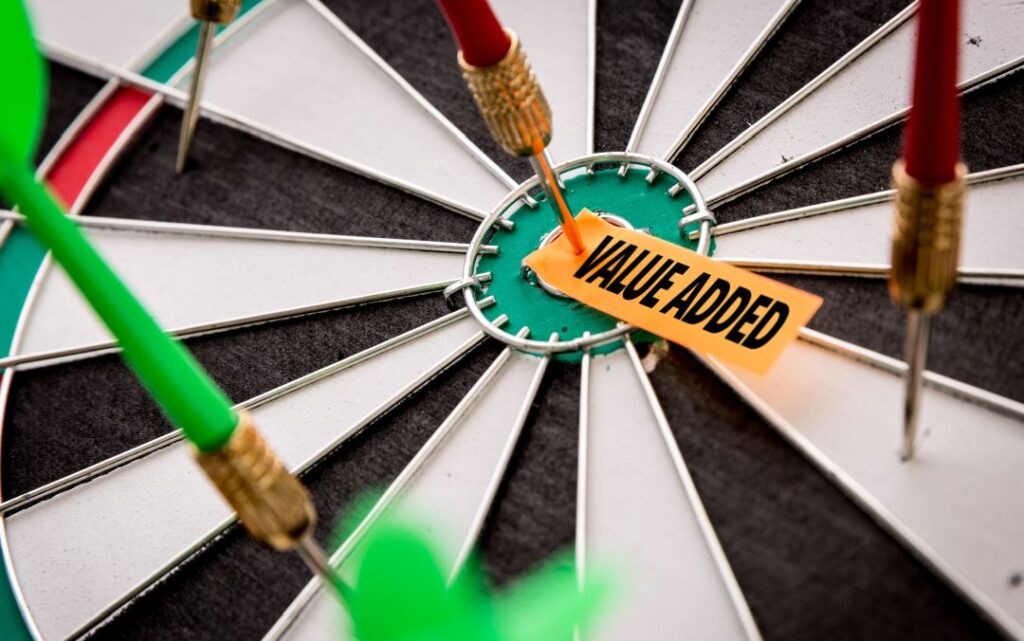 Managed Service Providers (MSPs) play a vital role in supporting small to medium-sized businesses (SMBs) in today's competitive market. To excel and cultivate enduring relationships, MSPs must adopt innovative strategies that provide substantial value to their clients. Stop negotiating the price of your services. Instead, move conversations towards emotional value of your services. Talk about how you save clients time, give clients more attention, peace of mind, and reduced effort. These are emotionally driven values that every MSP should focus on.
In this article, CyberHoot explores three critical ways MSPs can bolster their offerings, strengthen client relationships, position themselves as trusted advisors, and sell more at better prices through emotional value statements.
Prioritize Proactive and Preventative Maintenance
MSPs must focus on proactive and preventative maintenance to offer value to clients. By closely monitoring clients' systems and infrastructure, MSPs identify potential issues before they escalate into major problems. Regular maintenance checks and updates reduce downtime, prevent disruptions or breaches, and save clients from expensive repairs. This commitment to clients' success positions MSPs as knowledgeable and dependable partners. Leverage experience and best practices to delivery a repeatable, efficient, and effective IT management this way. 
However, unless you can point out how your services make a client feel, they will seem vanilla or plain.  You can differentiate yourself by calling out emotional value that comes with your preventative maintenance.  Point out the peace of mind this provides to client leadership and owners. Cite happy customers statements about peace of mind to your prospects.
Deliver Customized Solutions and Personalized Service
MSPs must invest time in understanding their clients' unique needs and challenges. Offering a short list of tailored but repeatable solutions and personalized services enables MSPs to add tremendous value to their client relationships.  Make sure to communicate how you address individual client requirements, streamline processes, and optimize a client's IT environment. Regular communication and ongoing review (you do QBR's don't you?) ensures you will meet a client's changing needs. This level of involvement signals you are a strategic partner highly invested your clients' growth and success. Make sure you explain the reduced effort, improved status or lifestyle this automated and customized approach brings to your other clients.
Provide Simple but Effective Cybersecurity Solutions
Security remains a top priority for businesses of all sizes, and MSPs must provide comprehensive security solutions. Implementing advanced security measures, conducting regular awareness training, and performing positive outcome phish testing is essential. MSPs should also help clients develop robust security policies, train staff on best practices, and ensure regulatory compliance. Additionally, MSPs should assist clients in obtaining cyber insurance, performing regular cybersecurity assessments, and managing risk.
By offering these cybersecurity services, MSPs demonstrate their commitment to each clients' long-term success and cybersecurity resilience. Given the prevalence of data breaches, MSPs and clients need a coordinated and highly effective cybersecurity program in place. This may be the easiest and most important way MSPs can bring value to their client relationships.  Always finish cybersecurity discussions with a reminder to your clients how your approach brings with it exceptional peace-of-mind.
Conclusion:
In conclusion, MSPs must enhance customer relationships by delivering significant value.  This value is brought  in many ways including:
proactive, predictable, and preventative maintenance
customized, repeatable, IT solutions and processes, and by
implementing comprehensive yet simple cybersecurity solutions.
Implementing these strategies will not only augment your service offerings but also help you forge lasting partnerships with your clients. This will position you as an essential resource in your clients' journey towards success and ensure a long and fruitful relationship with them.
Outlining the emotional benefits of your MSP services will help you maintain profitability and  ensure long-term success for both parties.
Watch this video to learn how to sell value to your Clients instead of dwelling on Price
Secure your business with CyberHoot Today!