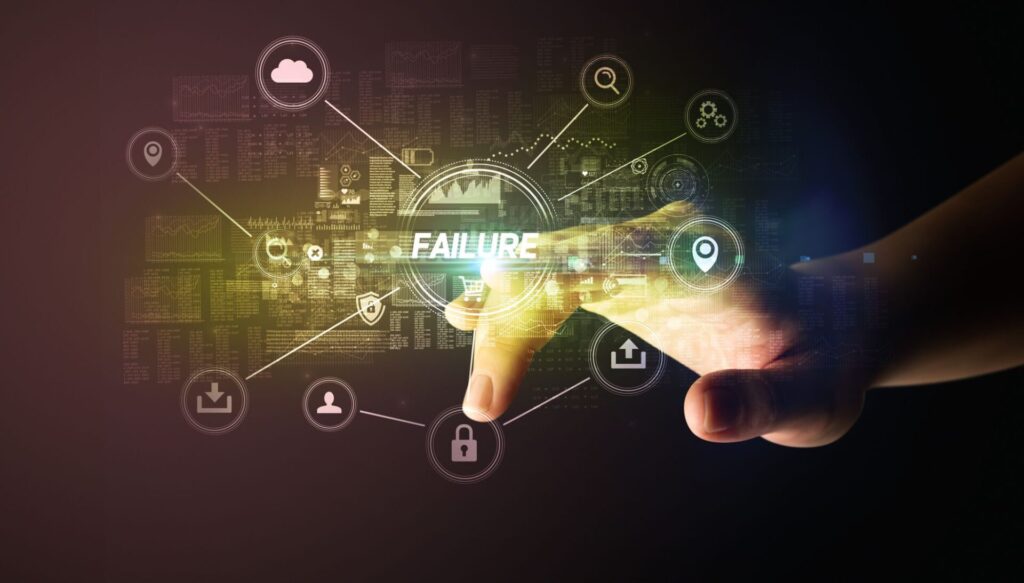 10 Ways Your Security Awareness Training is Failing You and How CyberHoot Can Help
Introduction:
In today's rapidly evolving world, having a robust cybersecurity training and testing platform is vital for all businesses. However, not all platforms are created equal. Below are 10 ways your current cybersecurity platform might be falling short and how CyberHoot can alleviate these pain points.
Low Compliance:
Many cybersecurity platforms do not ensure high enough compliance with training and testing assignments. Sure, you roll out the assignments, but do the users do their work?  Is compliance hovering below 80% in your platforms? 
CyberHoot includes many high compliance features that push compliance into the high 90% for most clients. We engage managers via automated email and weekly reports. End users are motivated to complete assignments before managers are cc'd on nuisance emails. 
User Boredom:
The conventional approach to cybersecurity training can lack excitement and fail to captivate users, resulting in low levels of engagement. Your end users may have lost interest in watching yet another animated video on a closed platform, leading to subpar learning outcomes and a complete disengagement from the subject matter.
CyberHoot's open platform curates the best content from all over the Internet to maintain end user engagement. Our content keeps users interested and promotes retention of vital information through multiple video formats and novel content. It achieves this while presenting consistent messages across foundational topics of social engineer, phishing, ransomware, email compromise, password hygiene and more.  Similar messages with varied delivery yields strong, positive, memorable outcomes.
Training Difficulties:
Many cybersecurity platforms are hard to navigate, access, and use,. This creates unnecessary barriers and frustrations in end users and ultimately leads to poor compliance.
Accessing CyberHoot's training assignments is simple and does not require passwords. Users receive their assignments via email and are sent reminders, while managers are notified of users who fail to complete their assignments. This incentivizes employees to promptly complete their training, while also allowing managers to take action against non-compliant users.
Poor Metrics and Visibility:
Insufficient insight into your cybersecurity posture may result in security weaknesses and expose your company to potential breaches. While numerous tools can detect failed phishing tests, they often neglect to provide feedback on the 90-95% of users who did not fail, which is a significant issue.
By providing comprehensive positive outcome statistics for every user who finishes a phishing, video, or policy assignment, CyberHoot enables you to track progress and make informed decisions about the risks your company is exposed to. This proactive approach allows you to take corrective measures before a security breach takes place and empowers end-users to learn how to protect themselves without relying on punitive attack-based phishing tests.
Negative Outcomes from Attack-based Phish Testing:
Some platforms rely on negative reinforcement through simulated phishing attacks.  These can lead to employee anxiety, decreased morale, and even viewing IT as causing harm. 
CyberHoot assignment-based phish testing is a positive and educational approach to phish testing assignments.  It offers constructive feedback and support in passing the test, and captures 100% compliance of every last employee completing the assignment. This helps prevent the ambiguity of the 90 to 95% unknown results that are typical of attack-based phishing tests.
Lack of Educational Exercises:
A cybersecurity platform without regular training opportunities can leave users ill-equipped to handle threats.  Too often organizations attempt to train users once a year on one go.  That's like going to the gym once a year and hoping to get in tip top shape.  Regular employee engagement on cybersecurity topics, once a month is like working out regularly.  It has multiple health benefits for cybersecurity at your company.
CyberHoot offers a diverse set of educational exercises to facilitate ongoing learning and skill enhancement through brief micro-trainings that occur once a month. Quarterly phishing assignments complement the monthly video trainings, while product training allows employees to learn about new technology rollouts asynchronously based on their specific interests and requirements.
Lacks Practical Examples of how to apply security best practices.
Some security awareness training programs use phishing simulations to test the employees' knowledge of how to identify and avoid phishing attacks. However, these simulations may not always provide practical examples of how to apply their knowledge in everyday work situations.
CyberHoot's assignment-based phishing approach is designed to put users in the driver's seat and actively engage them in the process of identifying phishing attacks. Rather than simply presenting users with a simulated phishing email, CyberHoot's approach involves assigning users to go through a set of 7 email identifiers to determine which ones are from a legitimate source and which ones are from a phishing attempt. This approach encourages users to carefully examine each email and apply their knowledge of security best practices in a practical way. CyberHoot's assignment-based phishing approach can help employees develop a deeper understanding of how to apply security best practices in real-world scenarios.
Difficulty Enrolling New Employees:
The onboarding process for new employees should be smooth and hassle-free, but some platforms make it challenging. Certain platforms require the manual assignment of employees to training programs, groups, or activities, resulting in wasted time and frequently resulting in failure to enroll.
CyberHoot ties into Azure AD for automated enrollment.  Adding a single user requires 4 pieces of information:  First Name, Last Name, Email Address, and Manager.  Every active assignment is then sent to the employee to complete with reminders and management reporting.
Manual Effort:
Cumbersome manual processes can lead to inefficiencies and security gaps.  Some cybersecurity platforms require heavy lifting to identify and assign training videos or phishing tests from literally thousands of options.  This leads to choice paralysis – where an Administrator has too many choices and gives up choosing anything.
CyberHoot streamlines the majority of manual administrative tasks, from training and policy enforcement to phishing assignments and reporting, by automating these processes. Additionally, user management can be automated through Azure AD integration. This approach frees up more time to focus on proactive IT initiatives, resulting in a more contented client base and reduced time and effort spent maintaining your cybersecurity platform.
Direct Engagement by Cybersecurity platform Vendor:
Some cybersecurity platform vendors engage clients directly.  This can lead to eliminating the Managed Service Provider from the equation. When a business needs support, they have to engage a platform vendor who might provide poor support or be disinterested in your overall success.
CyberHoot is committed to your success, whether a direct engagement with an SMB or a channel engagement through a Managed Service Provider.  We're fanatical about supporting our vendors success with a "Whatever it takes" attitude.
Summary:
In conclusion, your current cybersecurity platform might be failing you in several key areas. From low compliance and user boredom to access difficulties and administration complexity, not all platforms are equal.
CyberHoot addresses these issues by providing a robust and comprehensive SaaS solution. We include governance policies, awareness and product training, dark web monitoring and reporting, and an educational, positive outcome phishing test.  We deliver all this in a high compliance solution that regularly achieves nearly 100% compliance from end users.  Our content is short, engaging, and varied. Our employee and client onboarding processes are simplified and streamlined.  We provide fanatical and exceptional support.
By choosing CyberHoot, you're investing in a platform that prioritizes your organization's cybersecurity and success above all else.
Secure your business with CyberHoot Today!!!