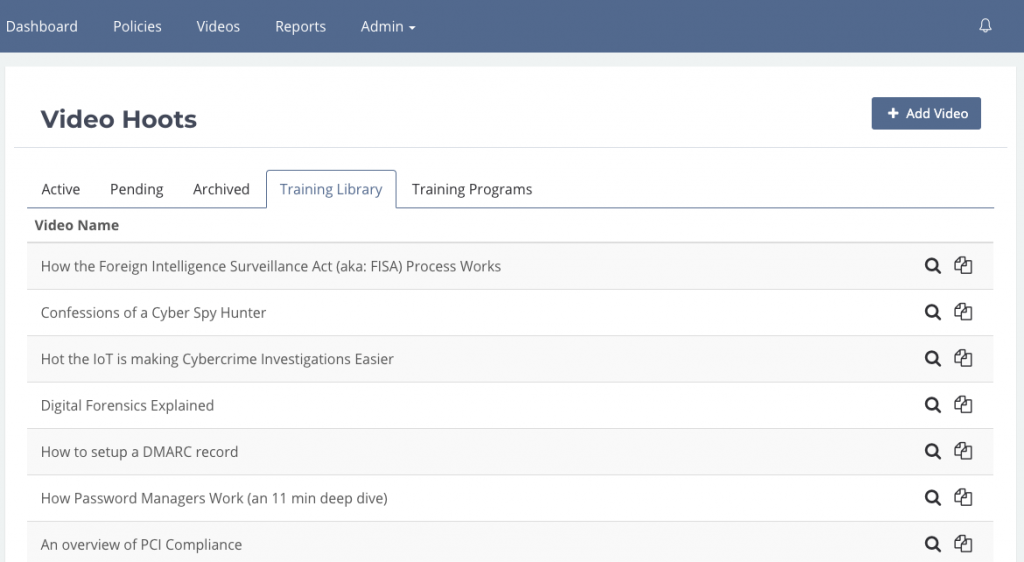 Security Training Library
Cybersecurity attacks against small to medium sized businesses are at an all-time high in terms of frequency, complexity, and damage.  Employees need to be trained. CyberHoot's Video Security Training program is one-click simple assignment to employees of effective and quick (~3 min) video trainings on cybersecurity topics necessary to protect businesses from these attacks.  Enterprise grade software delivered at a SMB price.
Policy Governance
Your employees want to do the right thing but without clear written instructions to guide their behaviors are left on their own to make the right decisions. The CyberHoot Policy Governance program streamlines all Human Resource paperwork processes in addition to outlining requirements to employees on how to best protect the company through best practices;  Passwords, Computer Use, and Data Handling policies. The flexibility of CyberHoot allows a business to upload their custom policies or to leverage CyberHoot's free policy and process library. Proper policy Governance is critical to your business's success and brand protection.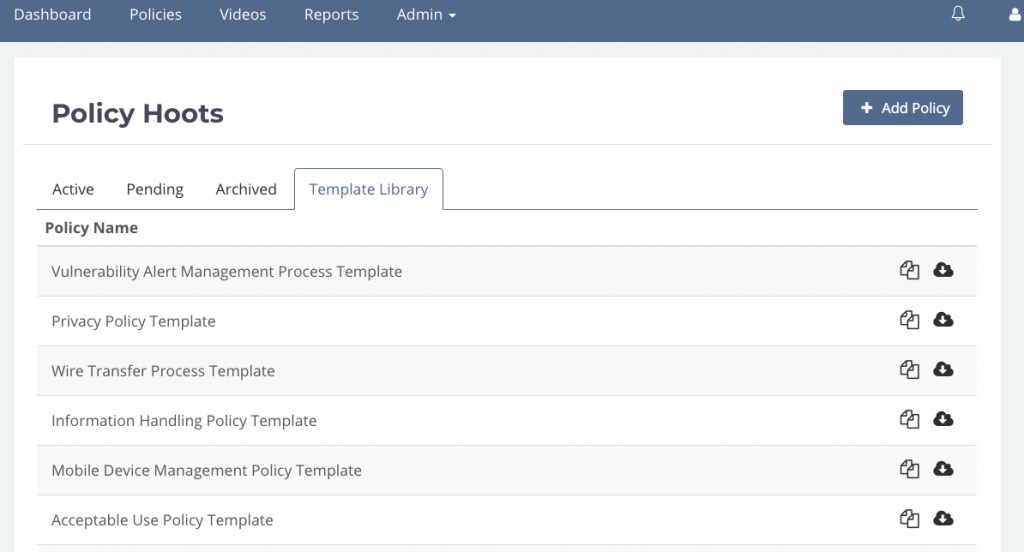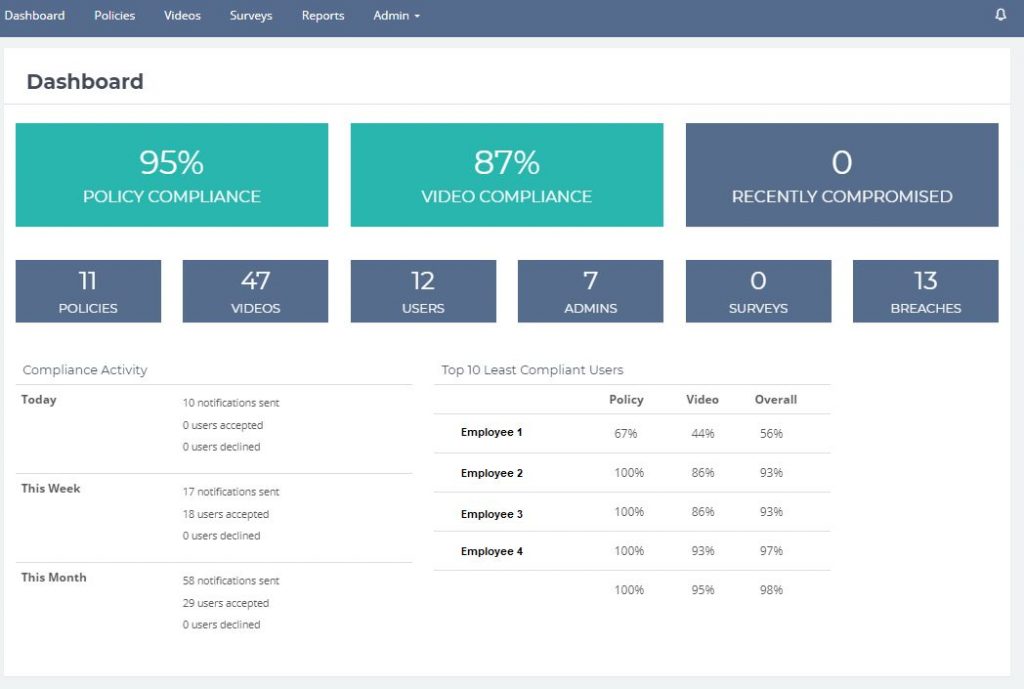 Compliance Dashboard
Unaware employees translate to risk and exposure for your business. CyberHoot identifies training compliance in a single dashboard view.  This single view shows you compliance reports for Policies, Training, and business email accounts with Dark Web exposure. Managers can quickly scan their Top 10 non-compliant users and gently "nudge" them into completing their assigned training.
Phish Testing
Training employees to spot and report phishing emails is absolutely essential for avoiding catastrophic breaches; however, sometimes it's necessary to put that training to the test. These exercises are
never meant to punish employees who click phishing emails, rather
should be leveraged as a learning tool for the entire company.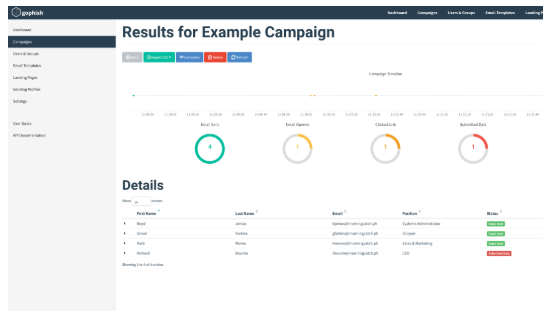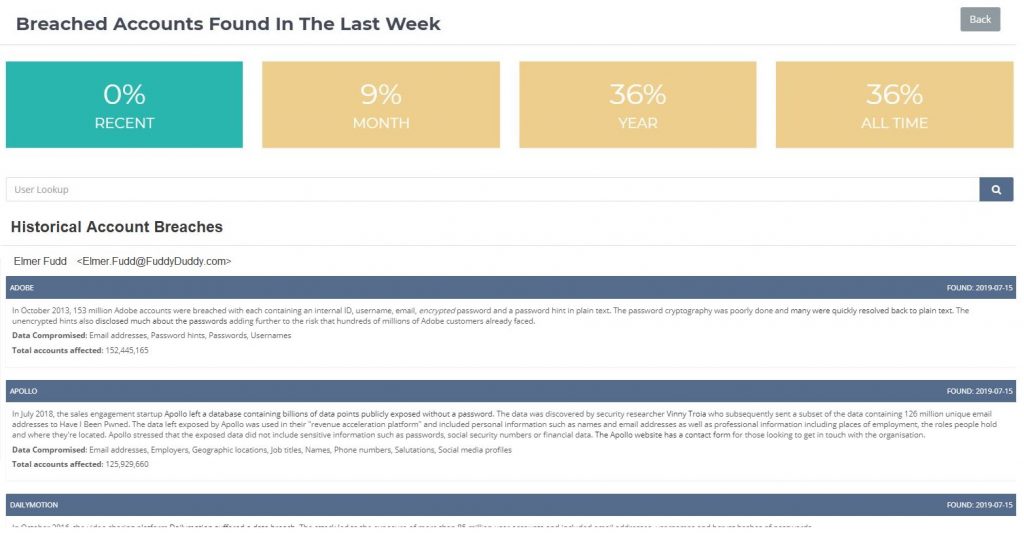 Dark Web Compromised Accounts
A "breach" is an incident where data is inadvertently exposed in a vulnerable system, usually due to insufficient access controls or security weaknesses in the software. CyberHoot aggregates breach reports and enables people to report where their personal data has been exposed. Emails found on the dark web are far more likely to be the victim of phishing scams and hacks. These phishing attacks are far more likely to be successful when passwords haven't been changed, or if the same password is used for all accounts.
If your email has been found on the dark web it's probably a smart idea for you to update passwords immediately.