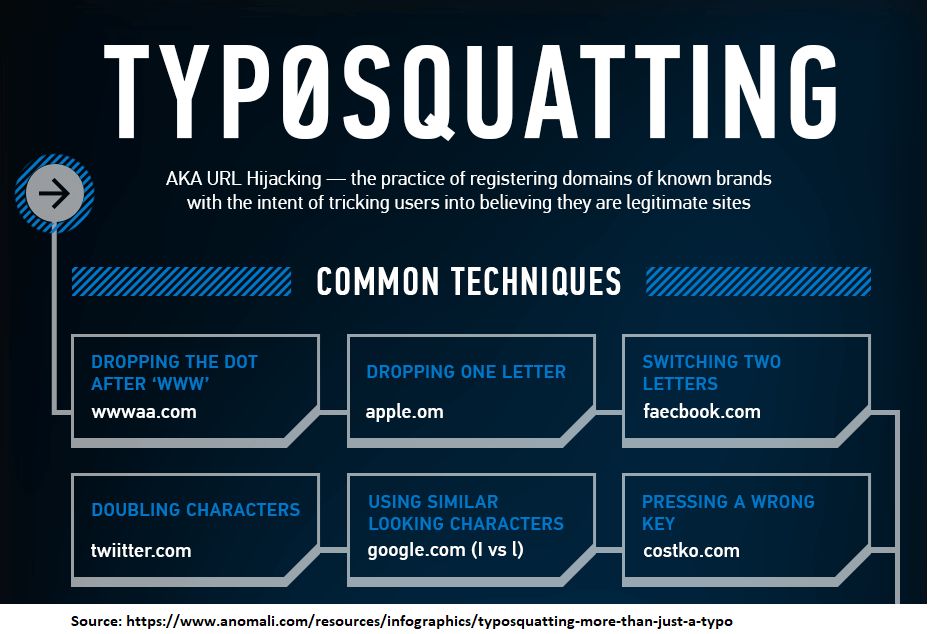 Cybersquatting, also known as "Typosquatting", is the act of registering, trafficking, or using a domain name in bad faith. For example, phishing attacks are used against users to gain their credentials or money by having them click on links that appear to be real, but in fact they switch or take out a letter and the page that it leads you to allows the hacker to gain access to your device and/or information. Reference the image above to better understand this technique.
Related Terms: Phishing, Social Engineering, Spoofing
If you would like more information on this topic, watch this short video:
CyberHoot does have some other resources available for your use. Below are links to all of our resources, feel free to check them out whenever you like: 
Note: If you'd like to subscribe to our newsletter, visit any link above (besides infographics) and enter your email address on the right-hand side of the page, and click 'Send Me Newsletters'.